Heavy-duty external louvres in Sydney, at a fraction of the cost
Aluminium louvres and outdoor shutters are created to be used outdoor and must, therefore, offer strength and durability. Our shutters and louvress are manufactured using strong Australian aluminium and durable powder coating which comes in 5 standard colours and 150 premium colours, designed to wiithstand the harsh Sydney elements. Each product is designed to protect you and your space from the rain, sun or wind throughout the year despite the weather. Enhance your outdoor living with our external louvres and outdoor shutters in Sydney today.
We produce the most reliable and durable exterior shutters for extra security and protection. Our shutters and louvres are made using high-quality Australian aluminium and long-lasting powder coating to keep them virtually indestructible despite everyday use.
Forget about cracked, warped or broken wooden shutters with our specially designed products that we have specifically tailored to be used in Sydney.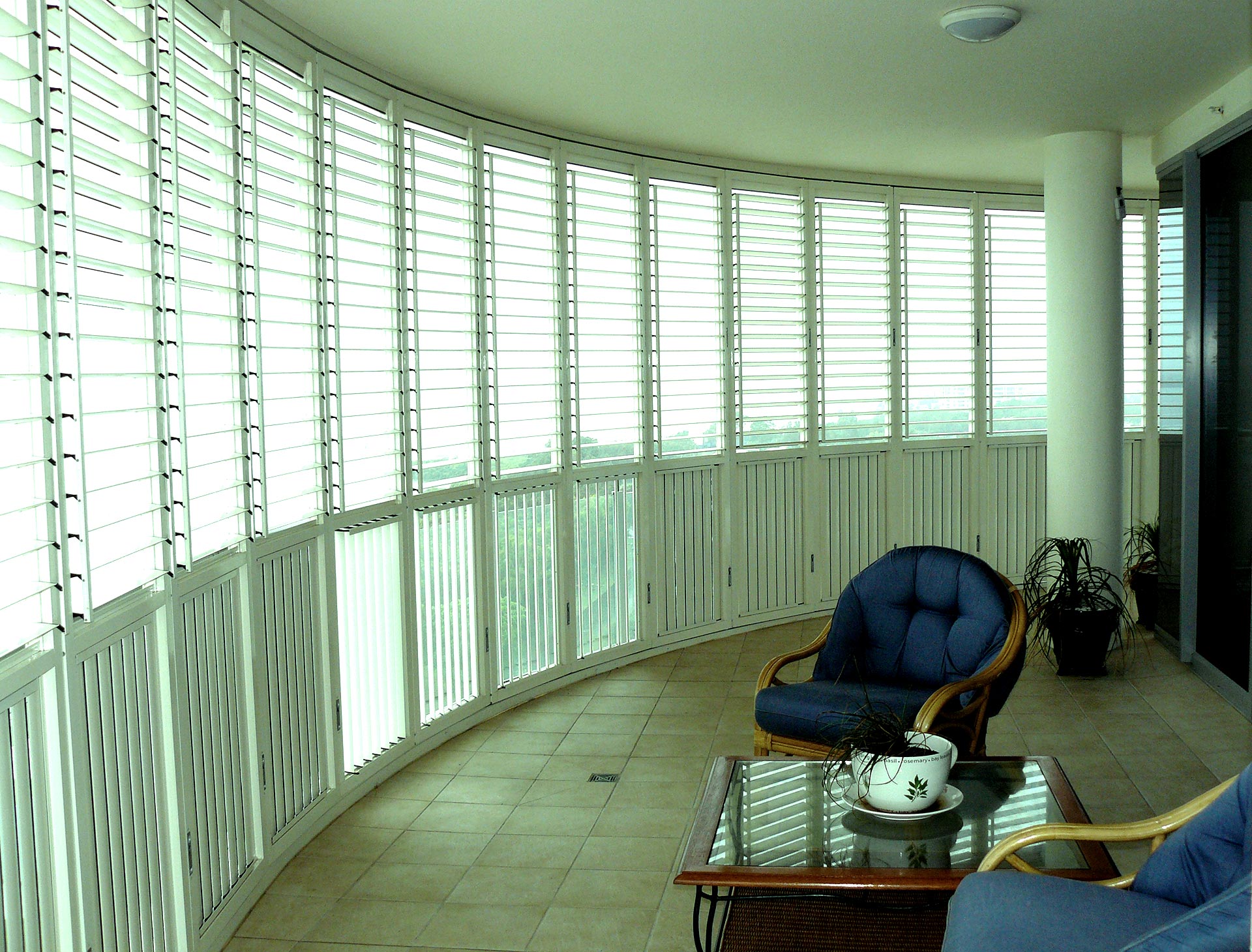 Request a Free Quote Today
Outdoor Shutters features & benefits
External louvres and shutters have become a hot trend in Sydney thanks do their simple, asthetic way of protecting our home . Louvres remain stylish as well as neat and functional. They allow you to control the amount of light that enters a room so you can decide whether you want to let full sunlight in or just a little.
Our external louvres in Sydney can be used both indoors and outdoors according to the design. Some can even be used as doors. Let us help you pick the best aluminium louvres and plantation shutters for your home in Sydney today.
Why choose us?
Our products stand out from the crowd with:
Enhanced security thanks to unique blade locks.
Durability thanks to high tech manufacturing done in Australia using Australian aluminium.
Extra privacy and security without compromising on a great view.
Hinged, fixed, multi-fold or sliding louvres and outdoor plantation shutters.
A provider with a proven track record of 40 years in the industry.
Unparalleled strength that is able to withstand up to 100 kg of weight load.
Special cyclone-rated blade design to provide your home or business with maximum weather resistance and extra rigidity during harsh weather.
Contemporary design that is guaranteed to give your home the aesthetic appeal it deserves.
Quality extrusions that are manufactured according to Australian standard 2612:1997.
Mid rails that allow you to insert glass sections into panels above or below them.
Slim, unique design to occupy less space and increase aesthetic appeal.
Minimal rattling because felt seals are fitted into all framing and blades.
Custom-made components to suit your specific preferences and needs.
Unique panel frames that allow for fitting of horizontal and vertical aluminium louvres in Sydney.
Architectural advice that you can trust.