Louvres specialists in Brisbane
If you live in Brisbane, aluminium louvres or outdoor plantation shutters for your home are a must. Brisbane offers its occupants a breathtaking view of the coastline that can only be fully appreciated through our specially designed and meticulously manufactured aluminium louvres and outdoor plantation shutters.
The Brisbane lifestyle is a luxurious one, fit for our louvres to let in the cool air and ward off the harsh heat from the sun. We offer custom components to suit your preference including different sizes, width and 150 premium powder colour coatings.
Give your Brisbane home a fresh modern and high profile look with our premium aluminium louvres and outdoor plantation shutters perfected through decades of serving the Australian market.
We manufacture our louvres and shutters in Australia using 100% Australian aluminium to offer you the quality fit for your Brisbane home. Our products are flexible and can be installed to fit all your rooms, doors and windows.
It does not matter where your home is located, be it by the riverside or at the beach. Our aluminium louvres are designed to withstand harsh weather while adding an aesthetic appeal to your space.
There is no need to compromise the breathtaking view that Brisbane offers when you can simply have us install customised louvres and outdoor shutters to your home. We have a myriad of options to choose from including multi-folds and sliding doors so that you can get a great view and protection from harsh weather as well.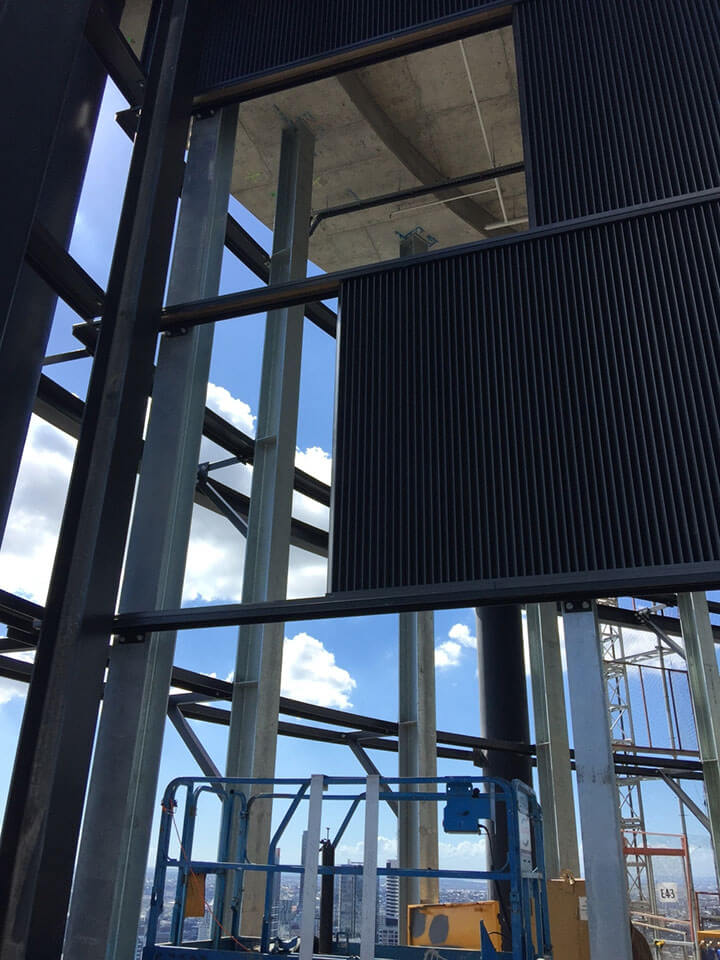 Request a Free Quote Today
Why our Brisbane aluminium louvres and outdoor plantation shutters are your best bet
We use marine-grade aluminium and stainless steel to provide you with louvres and shutters that are perfect for outdoors and wet areas so that you can install them in your patio or balcony with ease.
The benefits of plantation shutters
We offer multi-tracking options.
Our powder colour coatings are tried and tested against the harshest of Australia's weather conditions.
We offer a contemporary design to your liking.
You get to choose between 150mm and 90mm blades.
We can deliver any of the 5 standard colours within four weeks.
Our blades and framings are fitted with felt seals to minimize rattling.
We offer Australian-standard extrusions for maximum security and protection.
Our products are stronger than similar products in the market because they are specially designed to withstand 100 kg weight load.
Our aluminium louvres and outdoor plantation shutters are cyclone rated which means
that you are guaranteed maximum rigidity as well as extra weather resistance.
Simply put, we offer you quality and durability at highly competitive rates. To top it all off we
guarantee you the best customer service experience you have ever had!