Townsville Cyclone Shutters Specialists
If you live in Townsville and have been boarding up your windows every time you receive an alert of an oncoming cyclone then look no further than Elipso louvres and plantation shutters. Don't waste time boarding up windows when Elipso has the best cyclone-rated outdoor shutters and plantation shutters to easily protect your home from the elements.
Imagine a world where instead of taping windows you can simply drop your cyclone shutters and pull them up after a cyclone has passed. That is the world that we endeavoured to create 40 years ago when we started manufacturing Elipso outdoor shutters and plantation shutters in Queensland.
Outdoor Shutters manufactured in Australia
All our outdoor shutters installed across Townsville are made in Australia using 100% Australian sourced aluminium. We manufacture and install durable cyclone and outdoor plantation shutters in Townsville so that you can rest easy in the knowledge that your loved ones and property are safe from the harsh elements and weather.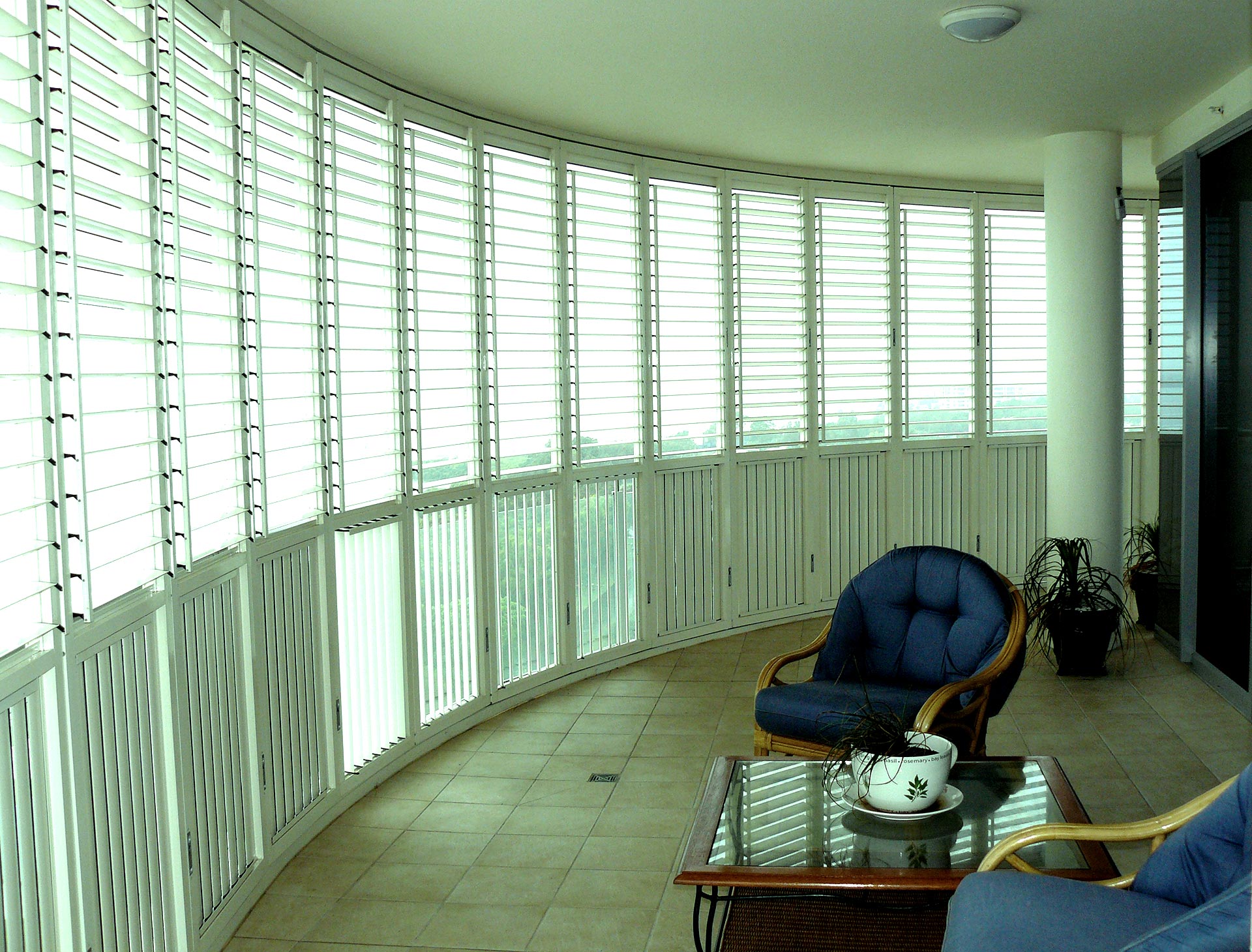 Request a Free Quote Today
Why choose Elipso cyclone and outdoor plantation shutters in Townsville?
We have 40 years of industry experience under our belt.
Quick and easy installation process. There is no need for drilling and wiring; we have it all figured out.
Unique blade locking system for maximum security.
Optional 150mm or 90mm blades.
Marine-grade stainless glass.
Maximum weather resistance as well as extra rigidity.
Quality and durable extrusions.
Everything is manufactured and made in Australia.
The aluminium used is 100% sourced in Australia so you can trust the quality.
Multi-tracking options are available.
We offer sound architectural advice.
Long-lasting product made using high tech Australian technology and materials.
Extra protection of doors and windows.
Suitable for storm conditions and other harsh weather elements typical of Townsville and most of Queensland.
Custom shutters to suit your style and preference. Our shutters are stylish as well as versatile and easy to maintain. They can either be open partially for your enjoyment or closed fully for your protection and security. Since we offer custom components we can tailor your shutters to your unique preferences and security concerns.
Powder-coated finishing ensures your shutters are long-lasting and low-maintenance. Guess what? You have 150 premium powder colour coatings to choose from!
We also offer 5 standard colours for your liking.
Perfect for enclosing outdoor spaces without compromising the view.
Extra privacy- our screens are strong and designed by the best architects for modern solutions. We give you control over your privacy and your exposure to the sun.
Different slat sizes.
We can deliver the standard colours within four weeks after you place an order.
Vertically or horizontally inserted panels.
Easy to replace or fix in case of damage.
Can be adjustable or fixed depending on what you want.