Transform your home with plantation shutters in Cairns
Elipso is proud to produce Cairns's best cyclone shutters, plantation shutters and outdoor shutters that have been tried and tested by many homes and businesses. Our shutters have been found to be strong enough to withstand the most extreme of Cairns' storms, including cyclone season. If you are a Cairns native, then you most likely have an idea of how unpredictable the weather gets between January and April each year. Protect your home with cyclone shutters that are built to last.
Our shutters are durable as well as hardy to offer your home or business extra protection during extreme weather conditions. We have learnt, through forty years of experience, to manufacture cyclone shutters and outdoor plantation shutters from Australia's best aluminium coils and extrusions to keep your family safe.
Cairns has a fairly favorable climate but the occasional storm can cause a lot of avoidable damage. We provide you with a product that you can trust and rely on to stand the test of time and weather. What's more; despite the quality we offer our entire range is available in Cairns at the most competitive prices. With us you never have to choose between quality and affordability. Contact us today and let us give you only the best!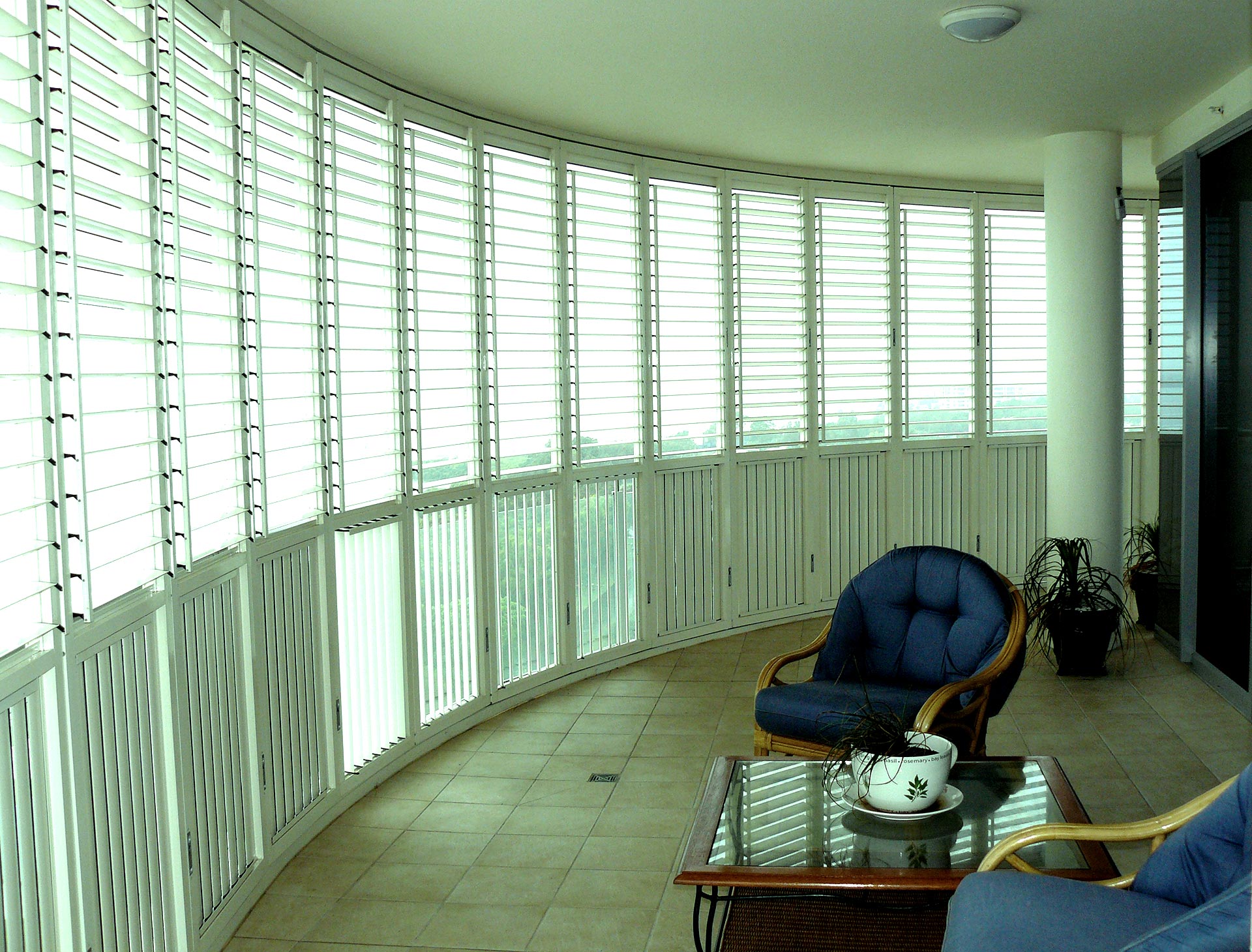 Request a Free Quote Today
The benefits of plantation shutters
So why should you choose us?
We have been catering to the needs of the Australian market for four decades which means no business understands you better than we do. Our products are purely made in Australia and for Australia due to the harsh weather conditions that are experienced in Australia, including Cairns.
Our products offer exactly the kind of weather resistance and rigidity that you need in cyclones and heavy weather conditions in Cairns.
We have over 150 premium colour coatings to choose from. We want to ensure that you receive shutters that they are proud to own.
We provide an option of either 150mm or 90mm blades.
Our shutters come in 5 standard colours which can be made in as little as four weeks.
Our blade locks are unique and secure.
Felt seals are used to minimise rattling in blades and framing.
We offer custom components to our clients because we understand every client's preference is unique. Our solutions are based on your style, purpose and specific security needs.
Our paint coatings are tested to ensure they can ensure the harsh weather in Cairns.
All our fixings are made from 305/316 marine-quality glass.
We not only protect you from extreme heat and storms but also from the risk of burglars theft.